Ride nights are Monday evenings and start at 6:30pm finishing up around 8:00pm.
Please arrive by 6:15pm to sign in and have time to talk to your ride leaders.

We start our season on April 9th, 2018 at Dutch Cycle. Come out and meet the riders, ride leaders, our great sponsor Freddy Vandelinden and his incredible staff. We then have Tech night on the 23rd of April where we teach you how to look after your bike and fix a flat tire. April 30th will be our first ride outside. We'll head over to the Conexus Arts Centre parking lots to practice some Skills and Drills and make sure that you're ready to ride.

---
The schedule for 2018 is pretty simple. There are always questions and if you are new to Spoke n' Hot, this might help.
2018 ScheduleApril 9
– Registration Night, 6:30 pm – 9:00 pm, Location - Dutch Cycle
April 23
- Bike Tech Night: 6:30-8:00 Dutch Cycle. Topics covered: basic bike fit, basic bike parts, pumping tires, changing flat tires, simple bike check.
April 30
- Skills and Drills: 6:30-8:00 Skills and Drills at Conexus Arts Centre. We encourage all new members to attend the Skills and Drills as there are many things to learn, as well as making sure you're ready to be on the road. If you were a Spoke rider last year in Groups 6-11 the Skills and Drills are optional, but your ride leaders strongly encourage you attend to meet them and go over some of the basic expectations.
May 7
– Group Ride
May 14
- Group Ride
May 21
- No Ride- Victoria day
May 28
- Individual Time trial- just how fast are you, really? (Data gathered is used to restructure groups)
June 4
– Group Ride
June 11
– Group Ride
June 17
- Spoke n' Hot triathlon at Echo Lake
June 18
– Group Ride
June 24
-
Ride Don't Hide
June 25
– Group Ride
July 2
- No ride - Canada day
July 9
– Group Ride
July 16
– Group Ride
July 22
- Spoke n' Hot Gran Fondo at Ft Qu'Appelle. Cancelled
July 23
– Group ride
July 30
– Group ride
August 6
- No ride - Saskatchewan day
August 13
– The Last Waltz... Ride hard, then celebrate.
All rides will be broken into groups of similar ability. The beginner groups will be working on road riding skills and group riding, progressing each week. The more advanced groups will have a specific workout targeted at improving their fitness and building each week. The plan for each ride will be discussed prior to heading out.
Powered by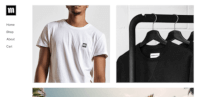 Create your own unique website with customizable templates.